17/1/18 A frosty evening feeding the kye.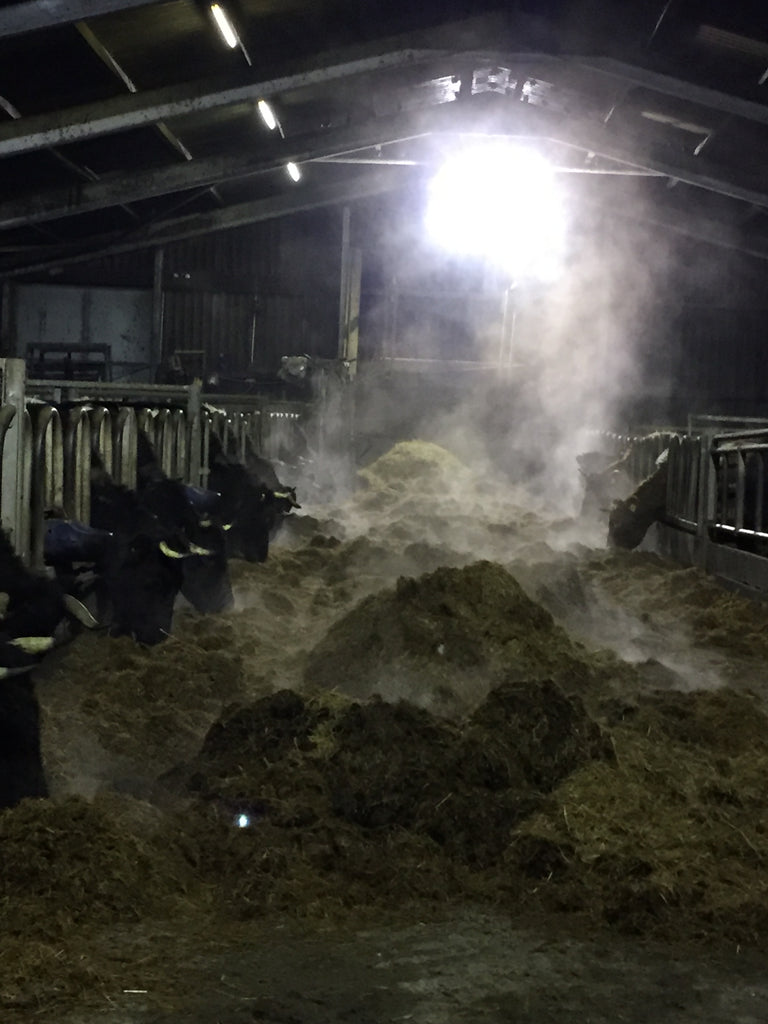 All the cattle are kept inside through the worst of the winter. They are fed home-grown silage. As an Organic farm our fields are seeded with Swedish grasses and clovers. At latitude 60 degrees North we need seeds developed to suit our short growing season.
The herd is based on 30 Shetland cows bred pure with all calves finished for my son, Jakob, to sell as Organic beef.
The Shetland breed is perfect for this job with 5000 years of evolving to cope with this climate and this environment. Uncommon, Yes, but uncommonly able.